Monthly Archives: March 2014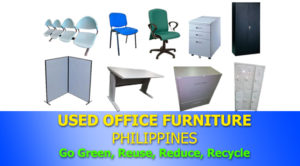 We know how important is your time and visiting our shop without the clear idea on what to expect is a nuisance, specially those times that you expect the item to be there, but the item is already sold.
Get updated by our team!
With the limited numbers of supplies and high numbers of demands, knowing when the new item is arriving and what item that have  already arrived and available would give you a peace of mind that you will AND will expect the item to be there.
For inquiries you can contact us via
Landline: 410-89-38/411-47-16
Mobile: 0925-5258475
Email: info@usedofficefurniturephilippines.com
Facebook: UsedOfficeFurniturePhilippines